Join us for a six week fundraising and movement challenge for the retail sector, supported by Moose Knuckles, to honour Ellie White's legacy. In 2017, when Ellie was just 5 years old, she was diagnosed with Acute Myeloid Leukemia (AML). People from all over the world rallied around her and her family as she fought bravely and constantly defied the odds. She inspired so many with her infectious smile, strength and braveness but, on June 15, 2021, Ellie sadly passed away, less than two weeks before her 9th birthday.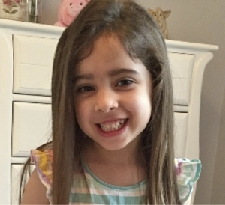 Getting involved is simple!
1. Sign up a team of up to 20 members
2. Fundraise for LLSC
3. Compete in the movement challenge Aug 20 – Sept 30
Select 'Register' at the top of this page and follow the instructions to set up your team, or join an existing team. When you reach this question 'Is your participation associated with a National team? If yes, select from the list below.' Please select 'Ellie's Champions for Change'. Following your registration a member of our team will be in touch with you to help set your team goal, book a team kick off, get you set up on Strava for tracking your activity and support your fundraising efforts!
View More