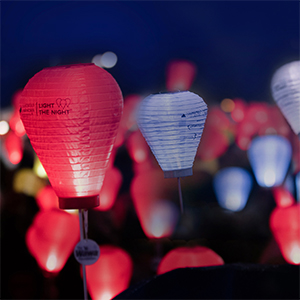 Light The Night brings communities across Canada together for one magical evening to share stories, remember loved ones lost and pay tribute to our heroes, bringing light, love and hope to dispel the darkness of blood cancers.
Over 4 years have passed since we lost our mom to AML yet thanks to all the support everyone has shown those diagnosed with the horrific disease stand a better chance in their battle. Thanks to contributions, researchers, doctors, nurses and everyone involved are inching closer to finding a cure. Still a ways to go...but i know one day we'll get there to continue extending lives and eradicating the word Cancer from daily mention.

Thanks to everyone. Much love.
Paul (Heidi) , Mike (Kim), Al Garellek
View More