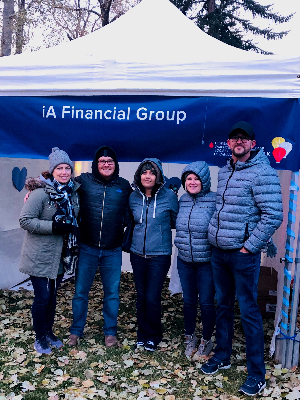 iA Financial Group - Calgary
At iA Financial Group, we help clients keep themselves and their loved ones financially protected should the unthinkable happen.
The Leukemia & Lymphoma Society has been a big cause that we support here at iA and for over 15 years we have joined forces with Light the Night. It is one magical evening that brings communities across Canada together to share stories, remember loved ones lost and pay tribute to our heroes, bringing light, love and hope to dispel the darkness of blood cancers!
We are taking the first step and showing our support.
Join our team today.
View More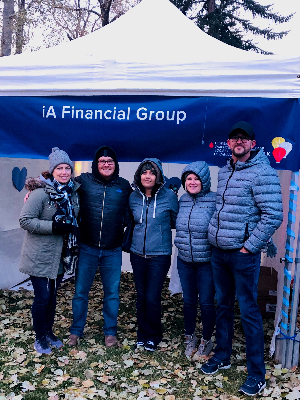 We're proud to support the blood cancer community through Light The Night.
Blood cancers are the fifth most common form of cancer in Canada, affecting more than 155,000 Canadians—our family members, our friends and neighbours, our colleagues, ourselves. But together, we can shine a light toward a future without blood cancers.
Please consider making a donation today. Thank you for your support!
Team Roster
View More

Dani Ginther
$0